---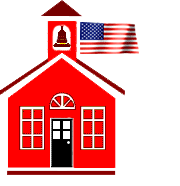 Present: Kindergarten Geneva County Elementary School
2008-2016: First Grade Geneva County Elementary School
2008 Internship at Geneva County Elementary School Kindergarten (Calhoun) and Fourth Grade (Whitehurst)
2007 Summer Spectacular Kelly Springs, Dothan, Alabama
---
Hi! My name is Carol Johnson Brown. I reside in Geneva, Alabama with my husband, Kim Brown, of nearly 27 years. In 1983, God blessed me with a son, John Mark Johnson, Jr. At the age of one, Mark's dad was suddenly killed in an automobile accident. Although never having the opportunity to know his dad, he followed in his footsteps and became a farmer. He and his wife, Adra, have given me two of the most precious gifts. John Parker and Ellie are the greatest grandchildren in the whole wide world! To hear them call me "Gram" will put a smile on your face any time or day of the week. John Parker will be going in to the third grade in Geneva, and Ellie will be in kindergarten. In 1992, God also blessed me with a daughter, Jaden. Upon her graduating from Auburn University, she was called to work for them! WAR EAGLE!!!

I am beginning my tenth year teaching at GCES. I taught first grade for eight years and will begin my tenth year teaching kindergarten. I look forward to a new beginning. I consider it an honor and privilege to be a teacher to your children. Be assured, I will love them as if they ARE mine. I will do my very best to be the teacher that you expect for your children. Thank you for your support and by all means give your children the gift of spending time with them. They are only in your care for a short time. Trust me. Make it count!
If you have any concerns please e-mail me brownc@genevacoboe.org.