---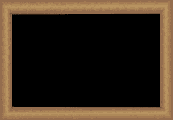 Welcome to Mrs. Lassiter's Class 4th Grade Class
2017-2018
I am excited to be your child's teacher for fourth grade! I am looking forward to a great year. This will happen if we work closely together. Our parent-teacher relationship is very important to your child's success. I believe that if we work together then your child will receive the most out of 4th grade Thank you for entrusting them to me for this short time. I look forward to getting to know each of you better as the year progresses.
A little about me… I have a Bachelors of Science Degree in Elementary Education from Troy University in Dothan. This will be my 8th year teaching. I am happily married with a wonderful named Rusty and we have two precious children: Reid who is 3 years old and Maggie who is 5 months old. We also have a spoiled chocolate lab named JD. In my spare time I enjoy spending time with my family and friends and camping at the lake or beach.
We are going to have a very busy year! Our 4th grade department is departmentalizing. This means that your child will be rotating between two of the 4th grade teachers. I will be your child's homeroom teacher and will also be teaching them Math and Science. Mrs. Sewell will be teaching Reading and Alabama History. Mrs. Sewell and myself will work together to make this a GREAT year!!
Throughout the year, I will communicate with you through notes, telephone calls, progress reports, school newsletters, and report cards. I will also be available for parent-teacher conferences.
Your child will also have a planner that they will write their homework in each day. I do not give homework for busy work. The homework I give is preparation for the upcoming test. Please have your child do his or her homework each night.
Once again, I am so excited to have your child! If you have any questions, please do not hesitate to contact me! I am here for you and your child. If you have any questions, please feel free to contact me at the school at (334) 588-2923 or email me at lassiterm@genevacoboe.org. If you call it may be the next day before I get the message to call you back. The quickest way to get in touch with me is through email since it is pulled up at my desk all through the day.
Thank you,
Mrs. Lassiter