Mission Statement
GCES Mission Statement
The mission of Geneva County Elementary School is to provide a safe, supportive environment in which all students are challenged to reach their maximum potential. Our Administration, faculty and staff are committed to meeting the unique social, emotional, and physical needs of each student. We encourage and value the involvement of teachers, students, parents, and the community in the process of promoting and nurturing a lifelong commitment to learning.
Student Mission Statement
Striving
To
Achieve
Remarkable
Success
We are STARS at GCES!
About The School
Geneva County Elementary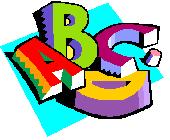 Located in Hartford, Al.